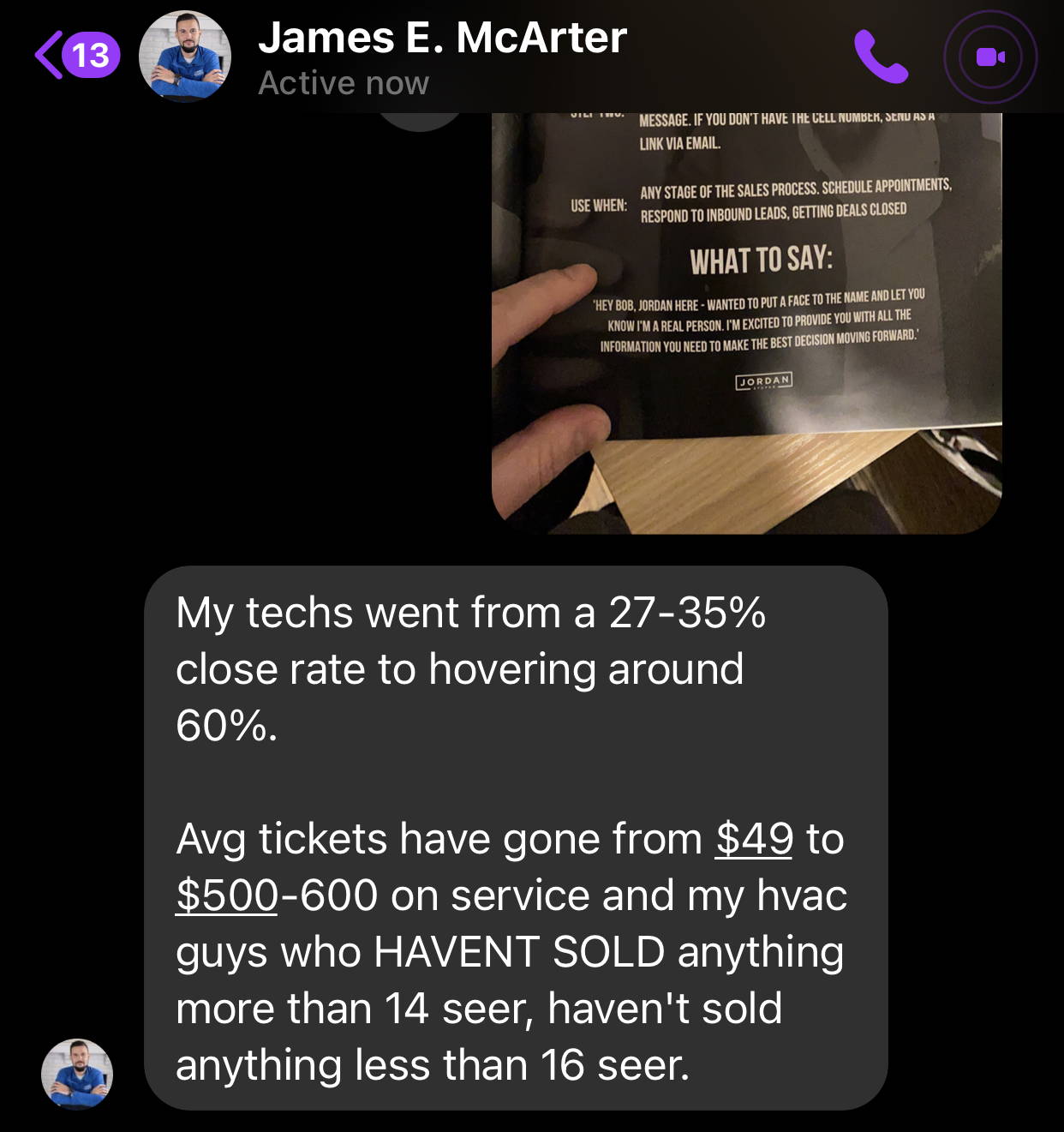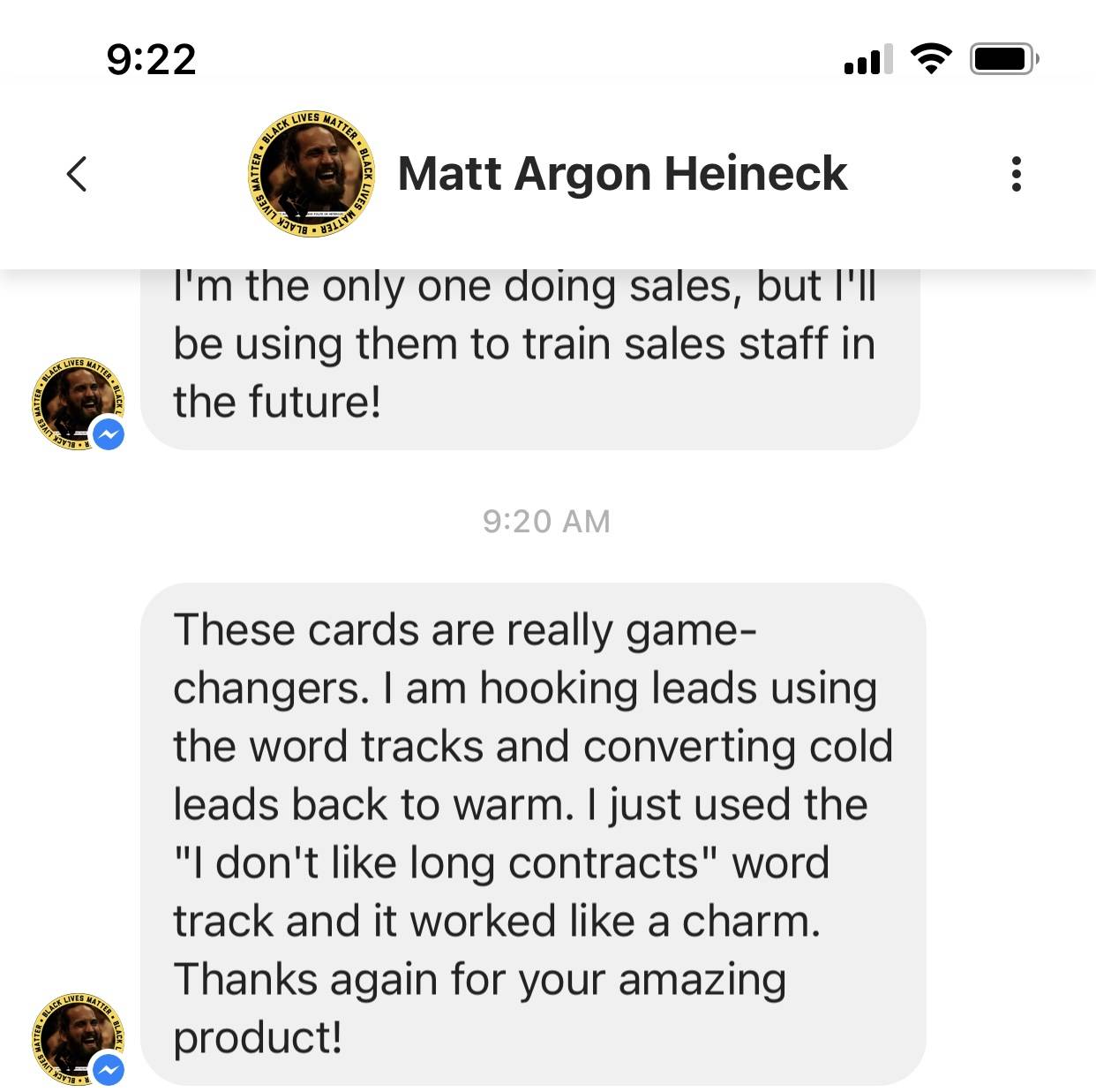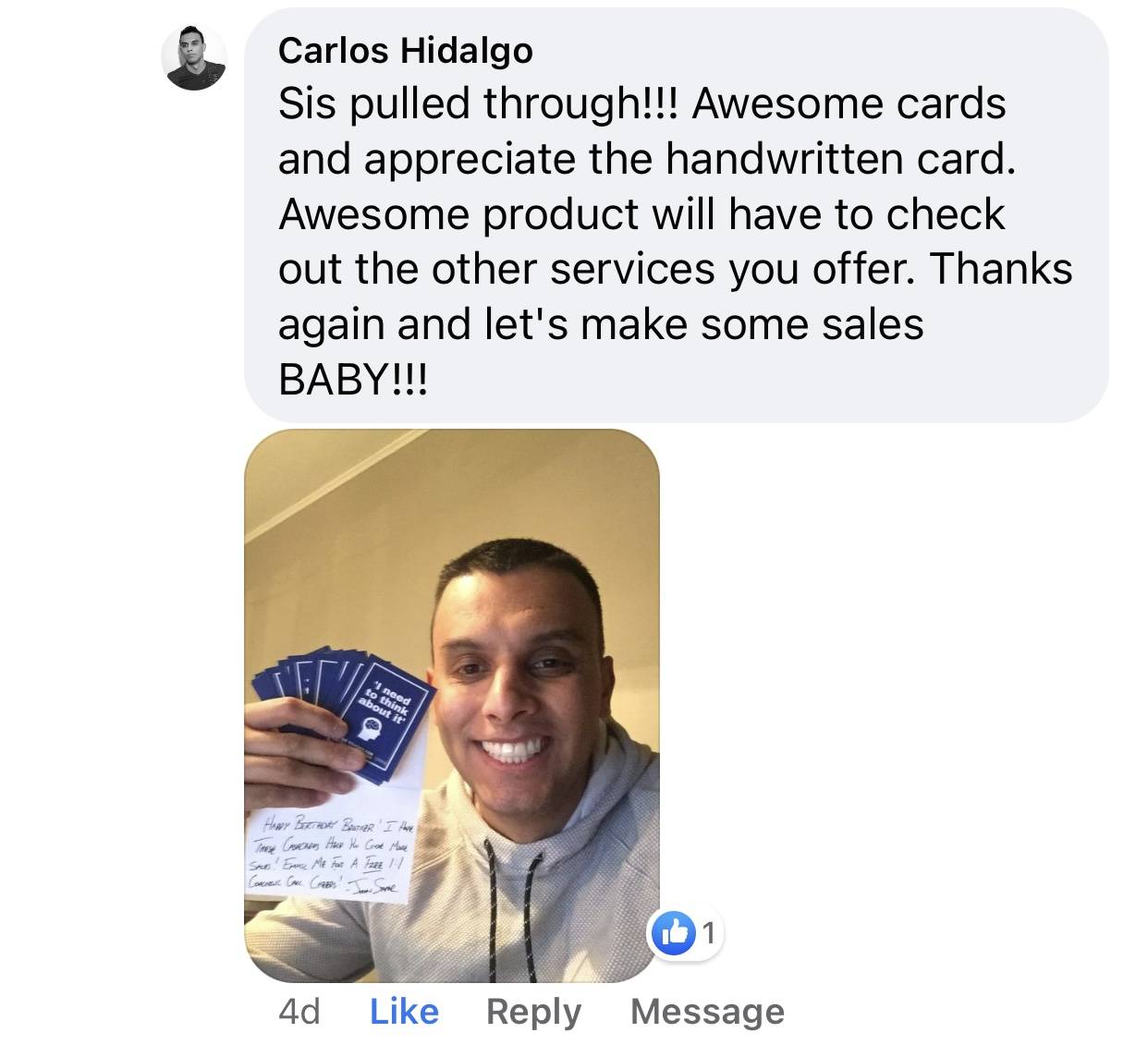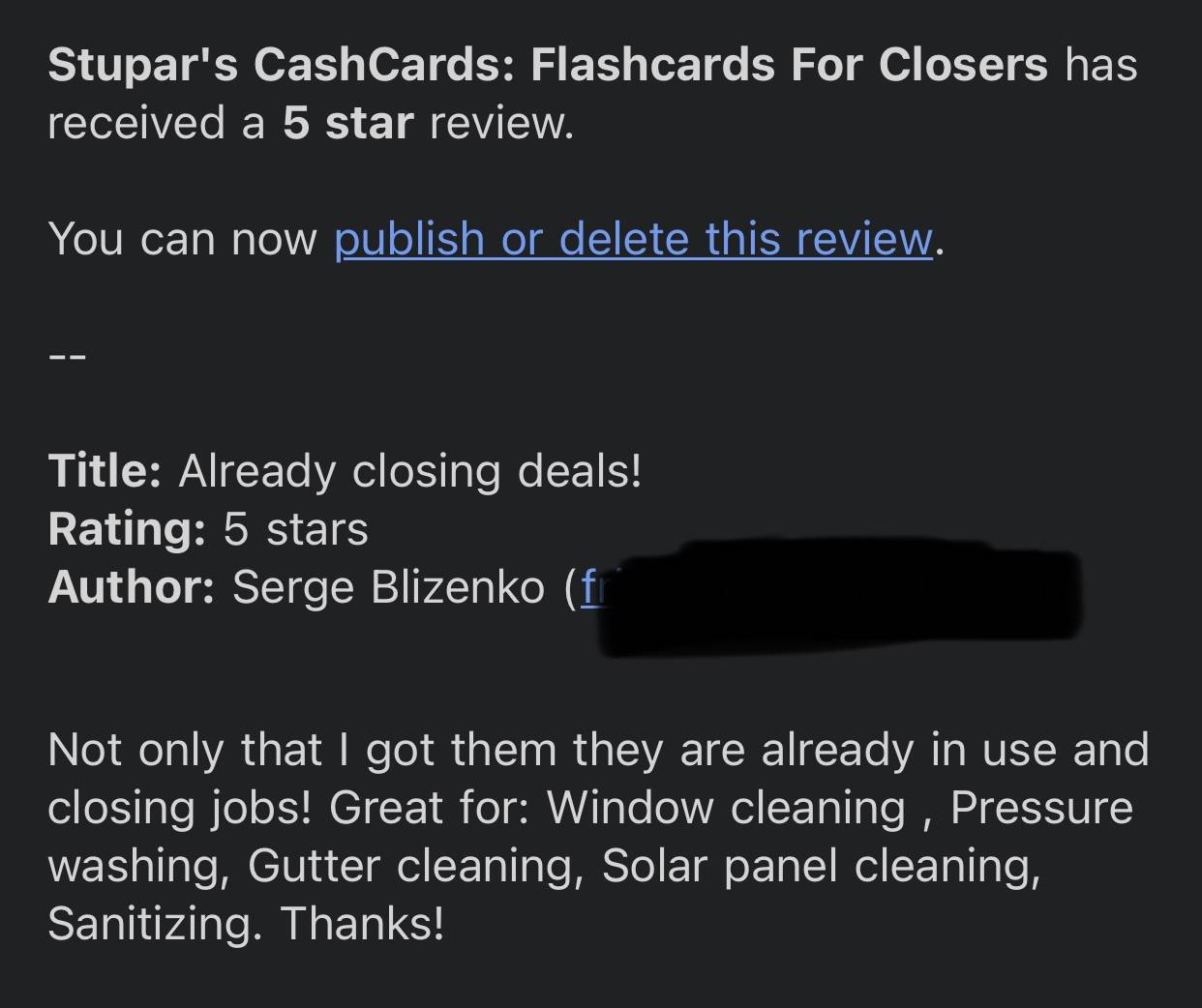 Have YOU Ever Felt Tongue-Tied Trying To Overcome An Objection?
Weilding 30+ effective, logical and intelligent responses to any customer objection, Stupar's Cashcards are to Closers as oversized hammers are to Thor.
Cashcards will help you cut through customer objections like a warm knife through butter and give you the word tracks you need to get the deal DONE.
Join HUNDREDS of satisfied sales professionals & sales teams in every industry. Cashcards aren't just a novelty product - they actually work!@
Do You Ever Struggle With These Common Objections?
STALLS
'we're going to wait until....'
'we're going to wait until...' #2
'we're going to wait until...' #3
'I need to think about it'
'I need to think about it' #2
'I need to talk to my spouse'
'I need to talk to my spouse' #2
MONEY/BUDGET
'i don't like long contracts'
'i don't like long contracts' #2
'The monthly price is too high'
'The monthly price is too high' #2
'is that your best price?'
'I can't afford this right now'
'your price is higher than theirs'
'this is out of our budget'
'this is out of our budget' #2
'It's too expensive'
'I don't want to pay up front fees'
COLD CALL
'I'm not interested'
'i'm not interested' #2
'i'm not interested' #3
'i'm too busy'
'i'm too busy' #2
'now isn't a good time'
'just send me an email'
'Used your company in the past'
'we're happy with what we have'
'i'm really just looking around'
'Game Changer!'
'Just received my #Cashcards a week ago. With using only one word track, I was able to double my weekly sales! I highly recommend this tool!'
-Chad Drollinger (USA)
'Great Training Tool'
'I purchased these for my team sessions in the morning, great tool to have a bit of fun at the end of the meeting and keeps the team sharp. Would recommend!'
- Vinny Stenning (UK)
'Best Card Deck Ever'
'I study these cards every day and it has built my confidence and overcoming objections is easy and smooth now. If you sell anything you should get these cards.'
- Jose Victor Castellanos (USA)
'Awesome Product!'
'Stupar is on top of his game. #Cashcards are a no-brainer for my team. What an easy way to skill up. Ordering was super easy and delivered quick!'
- John Blackwelder (USA)
28
COUNTRIES AROUND THE GLOBE
30 OBJECTIONS, HANDLED
5-STAR AVERAGE RATING